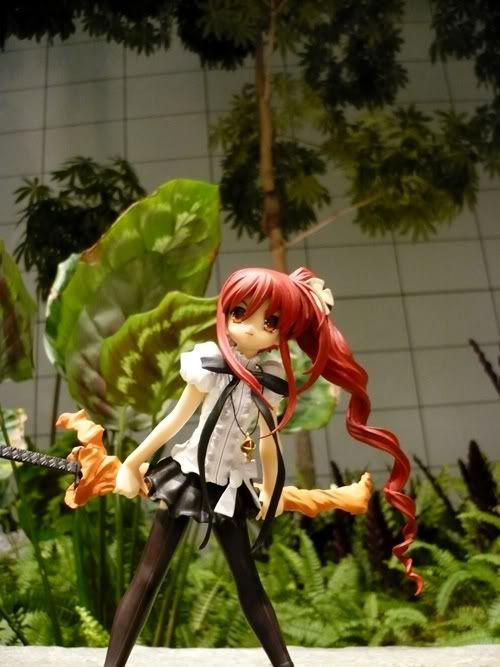 Bought this Toyworks Shana and Fate Tesstarossa ticket from Lawliet this evening, for S$60. This hikkikomori here dunno much about city locations one, so he had to get Bakaboi to guide him... ...

Anyways, the bane of all CCD compact camera is night shots. CCD cameras generally perform badly at high ISOs and have lousier gradients; my DMC-FX12 is no exception. u_u...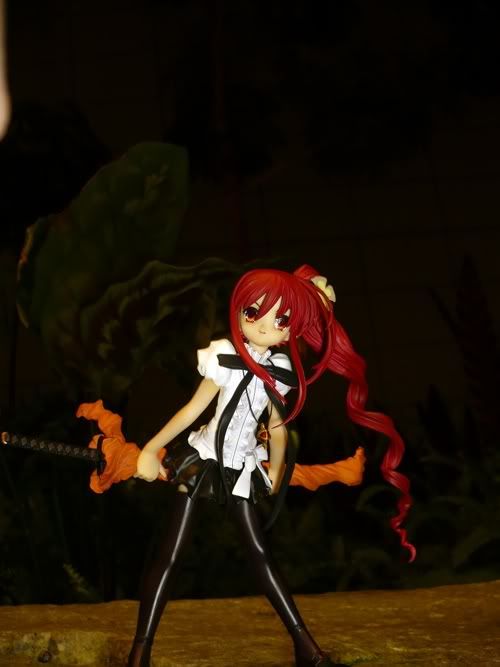 Btw, the pinky (hope I spelt it correct) is Bakaboi's one.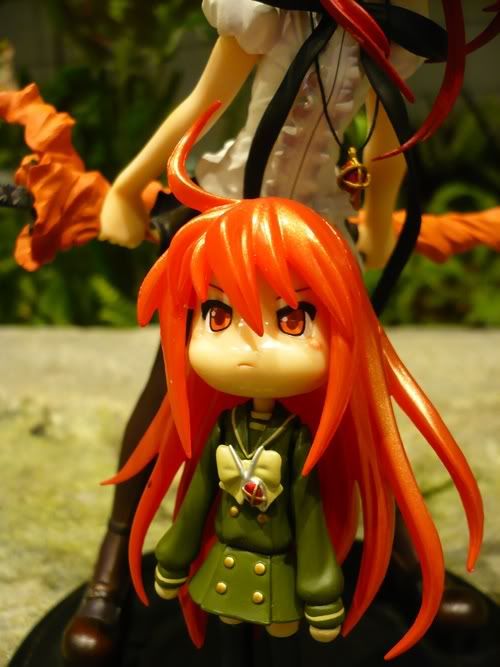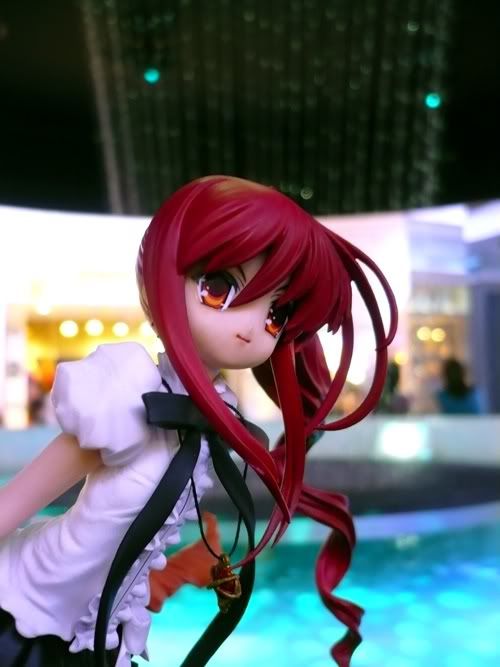 I like this shot. Got a very friendly Girl Next Door kind of look.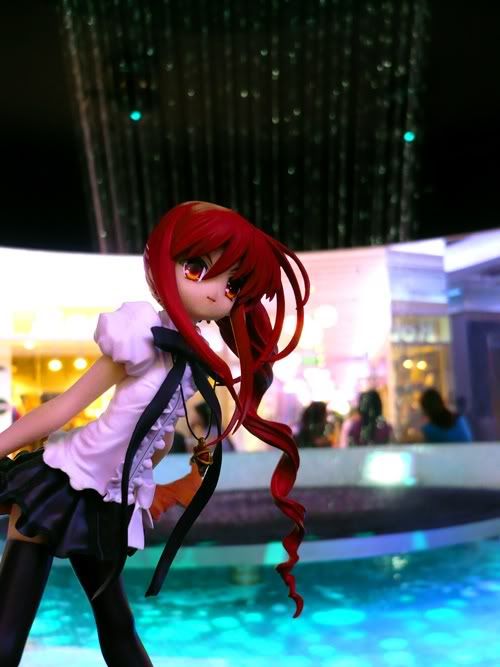 This shot I photoshopped by mainly reddening her hair. Probably overdid it abit.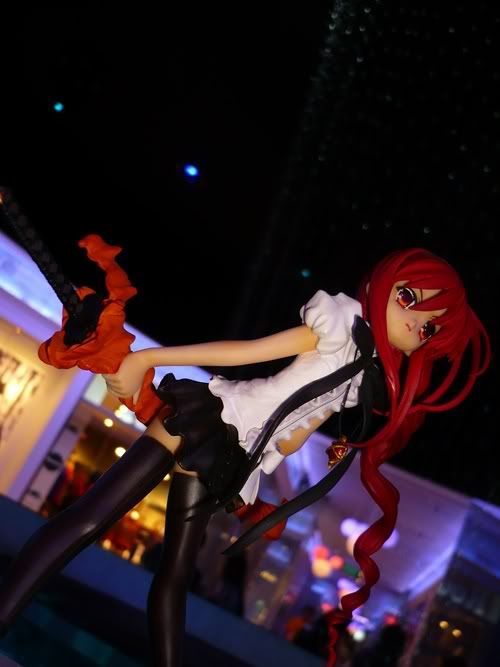 This shot I also like alot. Seems like the 炎眼のシャナ is about to get into Battle mode . Better get out before things get messy. Though I will never know what happen since a fuzetsu would be casted.

Overall, an average buy, coz I didnt notice the faint manufacturing defect at the face. Luckily there's always photoshop to the rescue but some may say it's cheating...