Well, other than a Shana badge and a Clannad pencil board, I also bought Comptiq at KKnM last Friday. (That was how I managed to gather $30) Unfortunately, the Shana mini-towel was sold out by 6:30 u_u.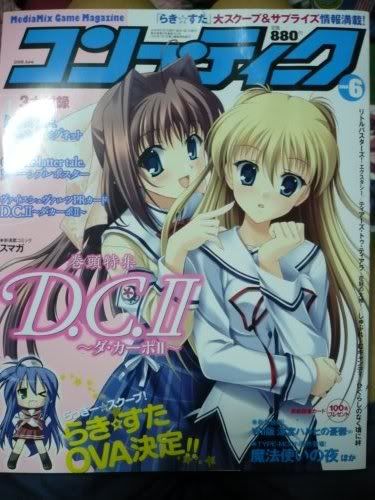 This month's goodies are quite good, imo



Though I would have prefered other DCII cards than this default one.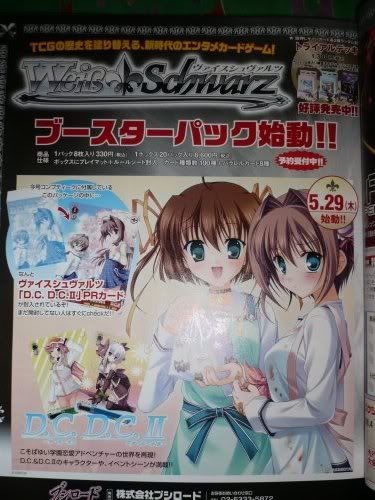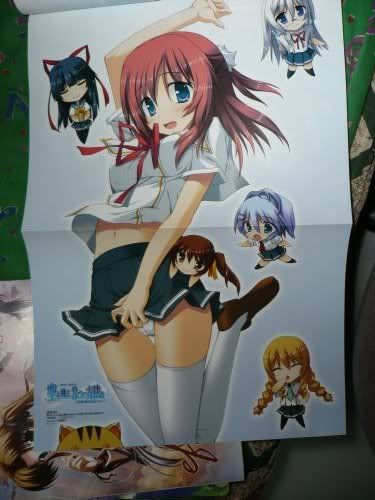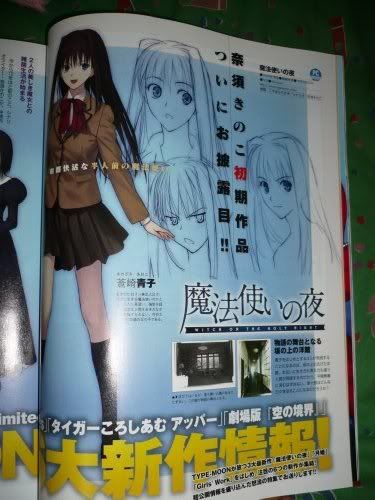 New game from Type Moon.



This shot is a franchised FSN game though.



Haiz...... one game I would never get to play... Sakura looks uber hawt and powerful here somemore...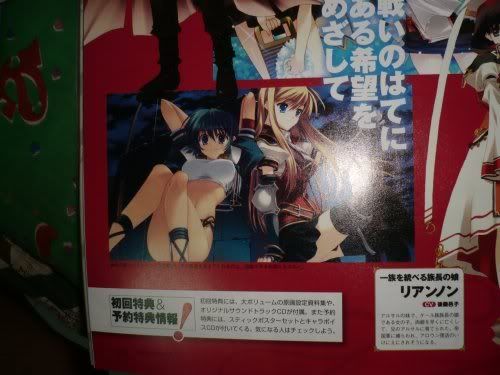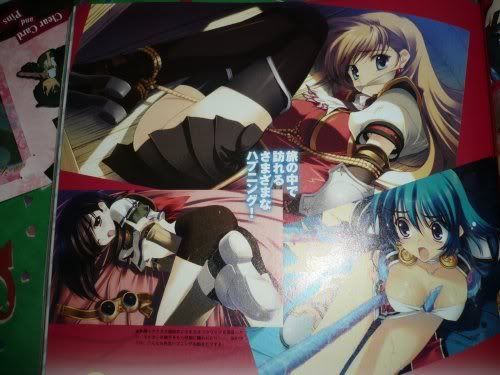 This game is apparently called "Elements of TTT". Nice art, style looks like Utawarerumono. Maybe I should double confirm that.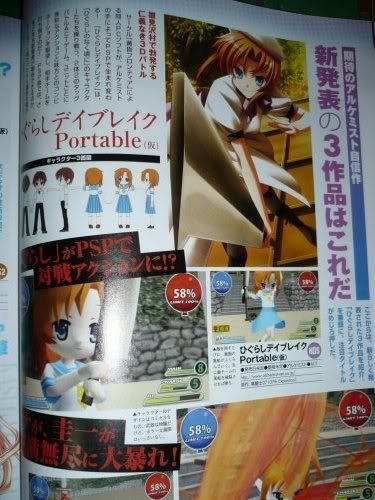 Rena: Omochikaeri!



Next month's Comp Ace = Kagamin + Konata = GET!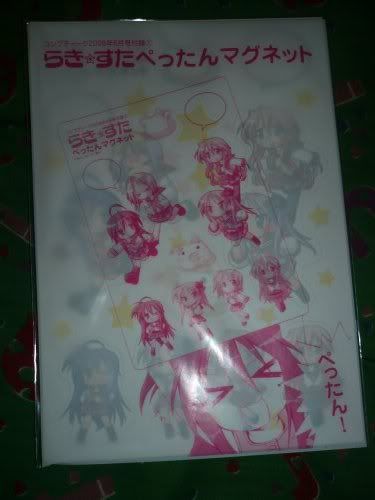 Free Lucky Star magnet. Very cute inside sia.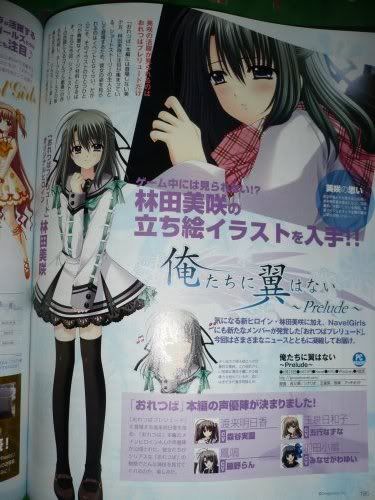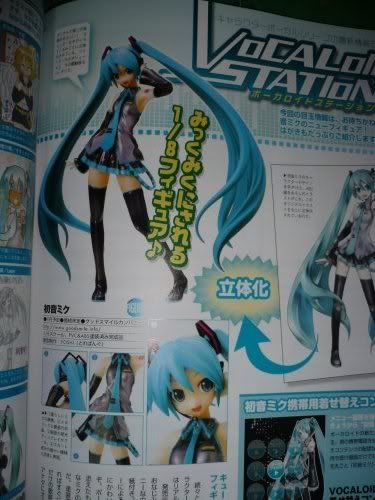 Maybe I'll get this Hatsune Miku. She looks great here.




(PS: one thing i notice about Photobucket now is that their new way of uploading makes the image files load slower >_<)