This Metamo Haruhi was also bought at Animite for about SGD40. Always regret not buying the freeing Bunny Girl Haruhi when SG stocked it...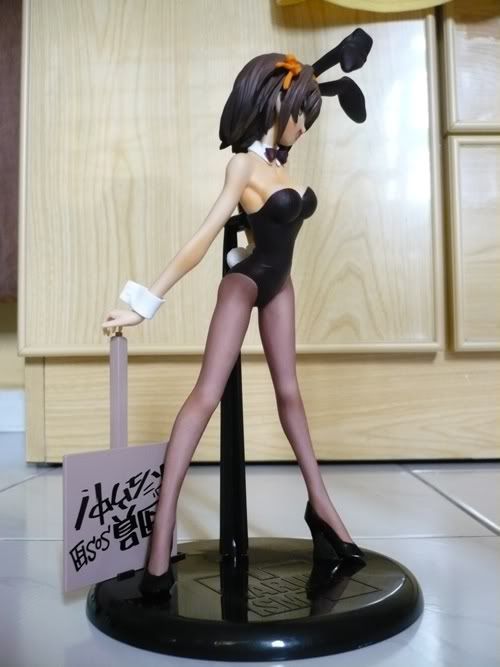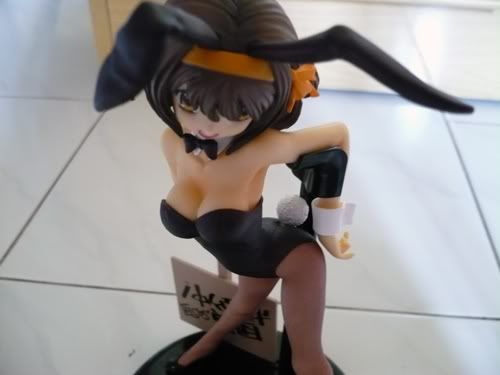 The body's relatively well made, considering it is a Bandai product. I think it might lean though, her body seems rather top heavy if you hold and feel it... maybe that was why Bandai included the support. I dont trust that however, so I had it repacked into the box for now.

You can also see the colour changing effect in the last picture... It works way better in Hongkong's climate though. The colour changes to red at 30 degrees celcius so while it remained black even if you touch it in HK, coz your hands are also cooler, in Singapore it will immediately turn red.