Bought this Shigure Asa (of Shuffle!) at Sham Shui Po for HK85 (SGD15.50). I saw another Bikini Saber (Fate/Stay Night) at the very same store selling at HK150 (SGD27.50). It was a real bargain but I didnt buy that in the end coz the packaging was very old and I meant to give it to a friend (I settled for some manga instead).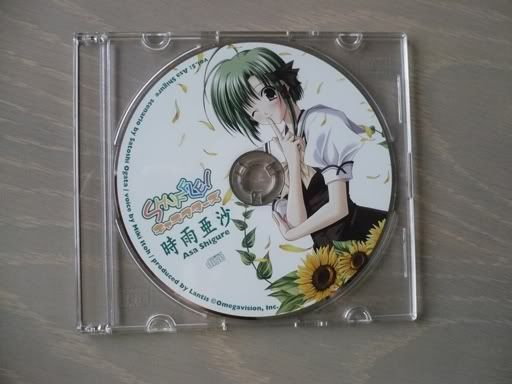 My HK85 was very well spent here, much better than the deals saw at Mongkok, mainly because there were many couldnt be found stuff here. Btw, I saw pirated Bolster covers printed from Megami scans too. This CD is found inside the box, featuring a voice drama I think.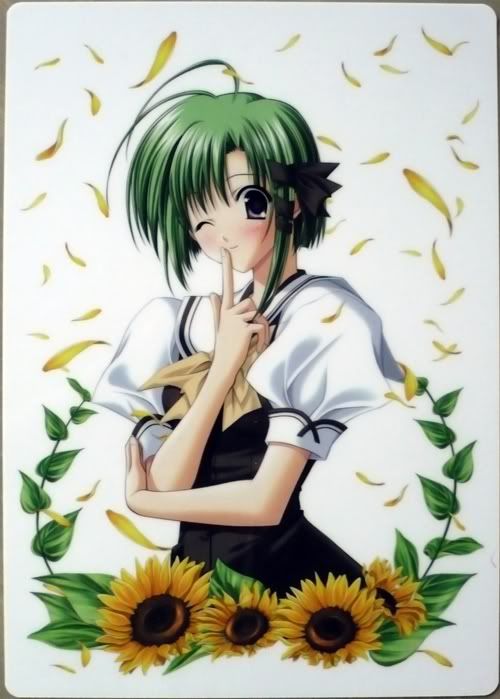 It also comes with a pencil board of Asa-senpai. You can click for a larger version.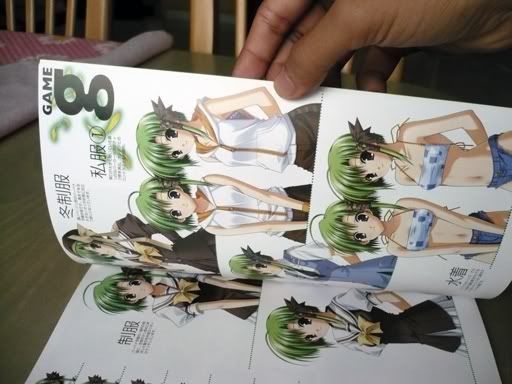 It also comes with a book with lots of drawings and sketches of Asa senpai in the Game, Anime, Novel and Manga.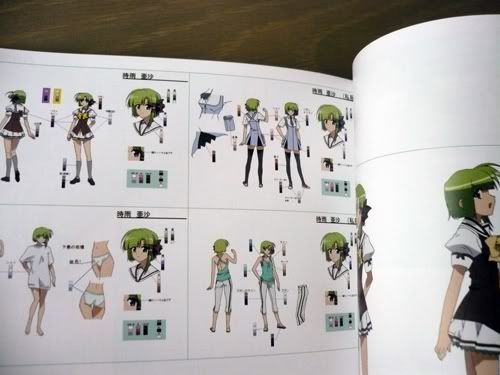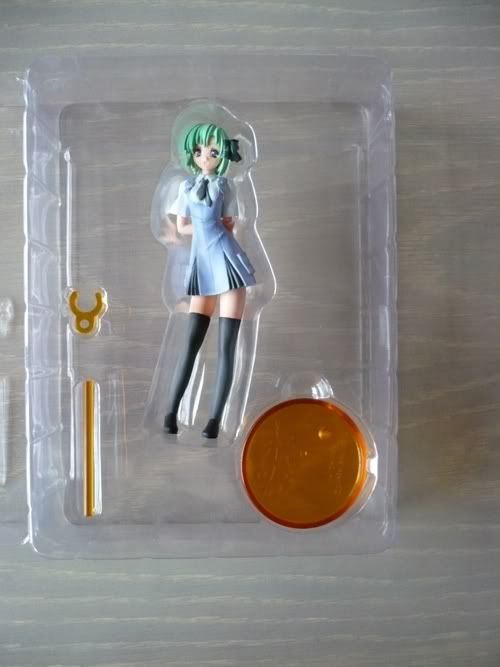 The figure in its packaging. Its small and quite sturdy so I think the support is actually unneeded for.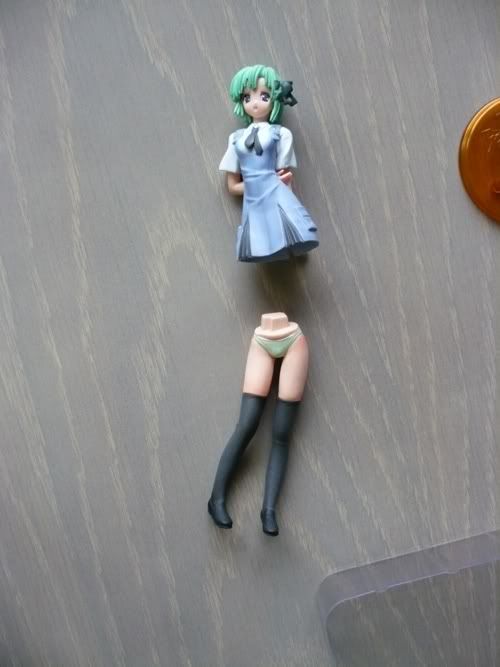 Although I understand their concerns using the support coz she's only standing on a foot.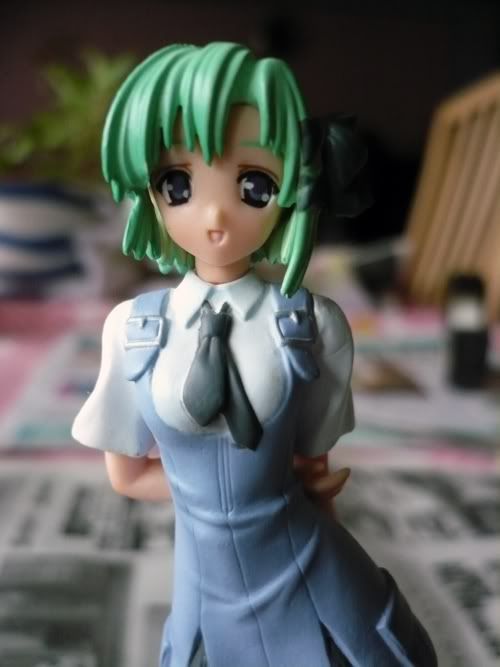 She has a nice, easy going feeling to me... (^_^)