Some of the pictures inside arent as clear as the issues before, like the one on CLANNAD. Megami used TV some TV footage, but they appeared slightly blurred in the print.

And I learnt 1 thing... Nanoha x Fate = $ spent without thinking........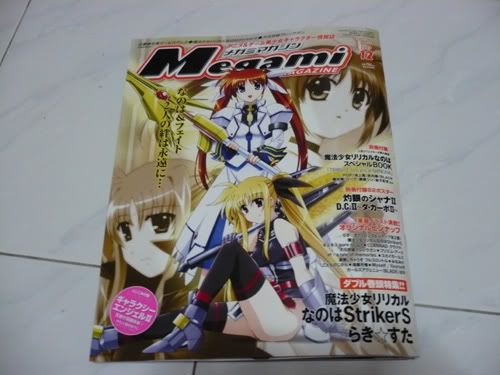 This issue has Nanoha x Fate as cover!



A Nanoha Scan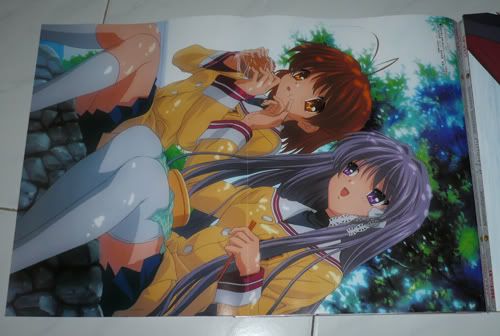 Nagisa x Kyou ftw!



Prism Ark. Apparently a Game turned Anime. The OP Single pictures was quite nice.



Ahh...Konata x Kagamin... I will miss you all very much.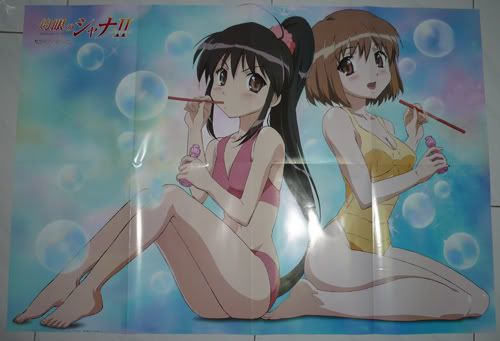 I used this as a wallpaper not long ago. (Less than 24 hours ago)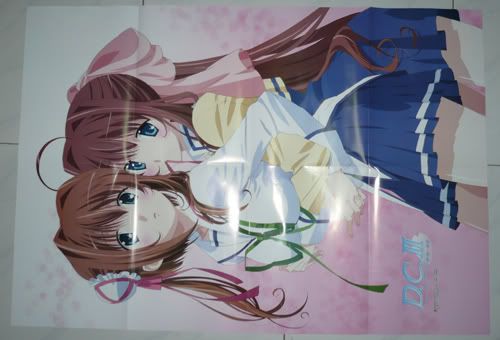 Yume and Otome from Da Capo II



This is an advertisment for Key works: CLANNAD and Little Busters. Key art has really improved alot from the days of Kanon.



Nanaka of Myself; Yourself performing a Shrine Ritual.



Lastly, another ad for Nanoha StrikerS Trading Cards. Dont ask me why people is willing to collect boxes of cards that costs at least half the price of a figurine. Guess each to its own ba.