No mood to write stuff... ... hope I get past this moodiness...

Kanon 13 - Perilous Trio

Hightlights of the episode



Jun, Yuuichi and Sayuri saved Mai from the evil grips of the Student Council's president.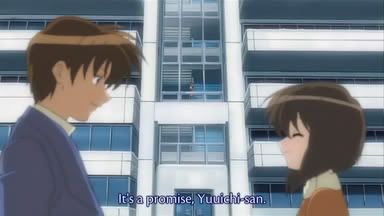 Yuuichi asked Shiori whether she had a sister by the name of Misaka Kaori. Shiori was happy that Yuuichi was in the same class as her sister, but when Yuuichi said that Kaori denied that she had a younger sister, Shiori was visibly upset and changed her words, saying that there are 2 Misaka Kaori in this school.




Yuuichi bought Ayu to see Mai, hoping that Mai can give some hint to the item Ayu is searching for, but Mai said nothing.




Mai ignores Yuuichi, saying that it wasn't needed for him to interfere with her business.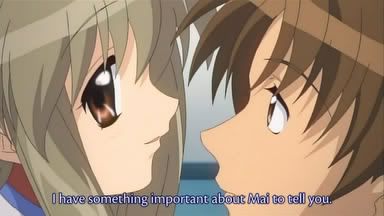 The next day, Sayuri asked Yuuichi to meet her after school. Turns out that Mai's birthday the tomorrow, and Sayuri wants to buy a present for her. In the end, she choosed a giant anteater stuffed doll for Mai.