Genius meets Genius!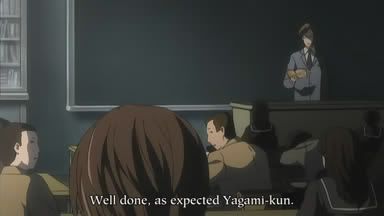 Everyday after school, Light returns home without going out. In the few hours he had, he listens attentively to news and kills a major criminal throught the means of the Death Note. Why he only had a few hours? Its because he had to study and get enough rest to remain as a model student in this World.



His sister Sayu, wanted to ask him to do her Math Questions for him.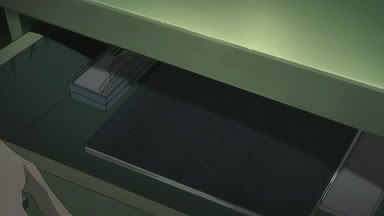 He hid his Death Note in the drawer...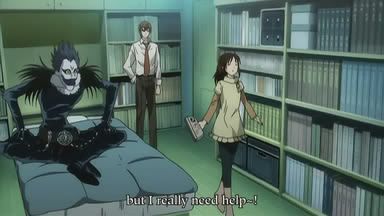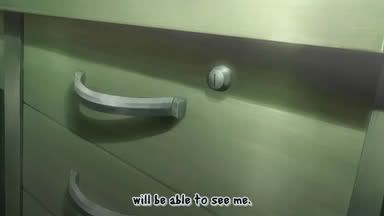 Light is angry that Ryuk only informed him of this at such a critical moment, and had to think hard to conceal the Death Note. Meanwhile, the World Police Forces are gathering... ...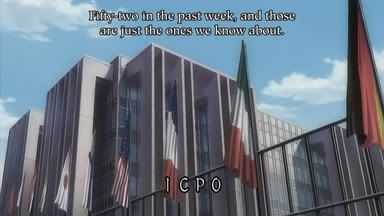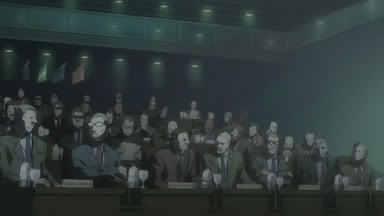 Nothing good came out of this bunch of geezers...



In the end, they called on L, a powerful Detective. No one knows who he really is, nor have anyone seen his face before, but he has solved every case he handled so far.



Watari, the only person that can contact L.



Meanwhile, Light devices a way to protec the Death Note...



And L seeks the support of the Japanese Police as he had a hunch that the killer is in Japan.



Light's solution is to create a double bottom drawer...



...that will burn up the book if the "key" (insulator) is not placed to stop the circuit.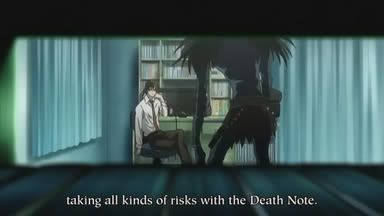 Ryuk says that Light is taking sucha great risk, but Light says that he is already risking everything he has. Such small risk actually makes him safer. (From being captured)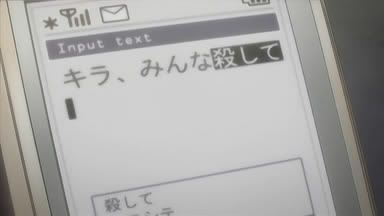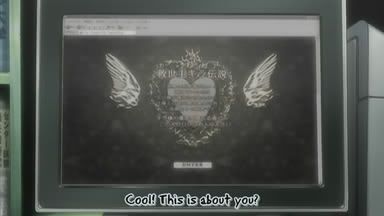 The Japanese civillan has made sites of "Kira" (Light's online persuedym) and people are actually supporting him silently...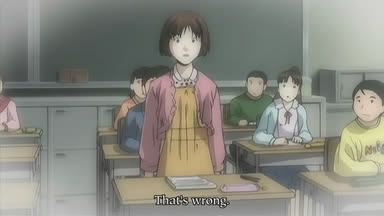 Light said that in society, if asked whether killing people is wrong, people will definately say its wrong, but when online, they will spare no second thoughts about saying out their innermost thoughts. Such is the pressures of society...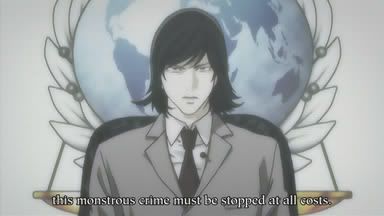 Just then, an International Transmittion came. Lind L Taylor, "L" (fake) made a special announcement of Kira and vowed to stop Kira at all costs.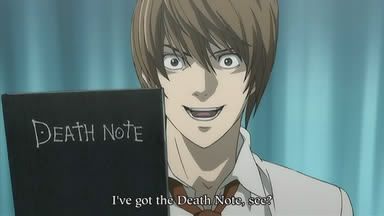 An arrogant Light proceeds to use the Death Note on "L"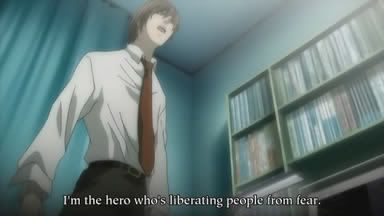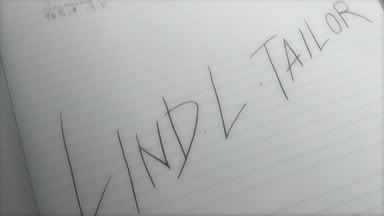 40 seconds later, Lind L Taylor dies of an heart attack. However at this moment the TV transmission changed to a static alphabet show the word "L".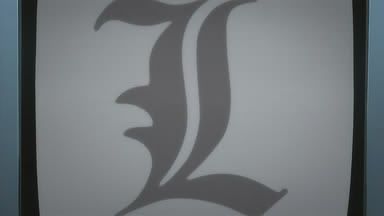 L suggests that Kira kill him, but since Light (aka Kira) cant kill without name and face, he can only stare in shock and anger.



Ryuk is being sacarstic.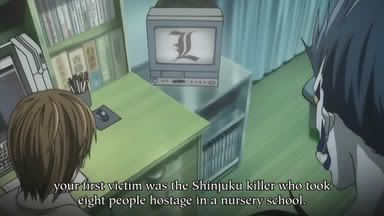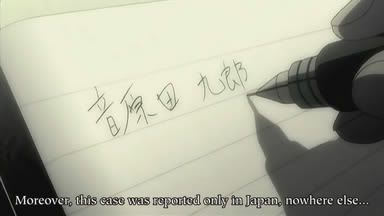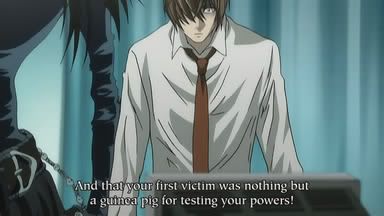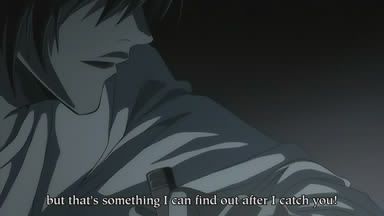 L vowed to capture him and find out how Light Kills.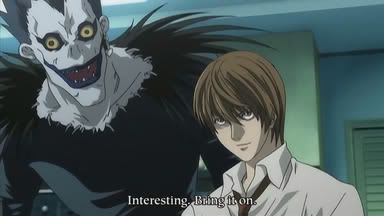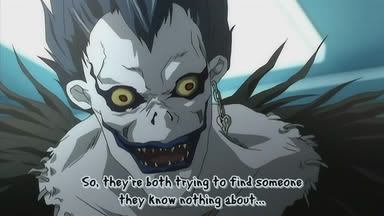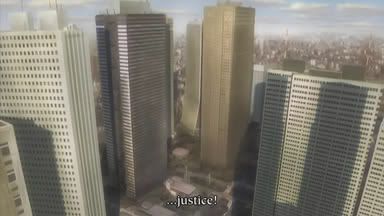 Haha...both says that they represent JUSTICE...actually, both are not :)