Let the pictures tell the story. And may the best man win this General Elections.
My picture taking skills is not all that great, and a don't have such a good camera, so pardon...





heavy traffic at serangoon road.



I arrived at the stadium. People streaming in non-stop. (look at bridge)



stadium audience at 6.55pm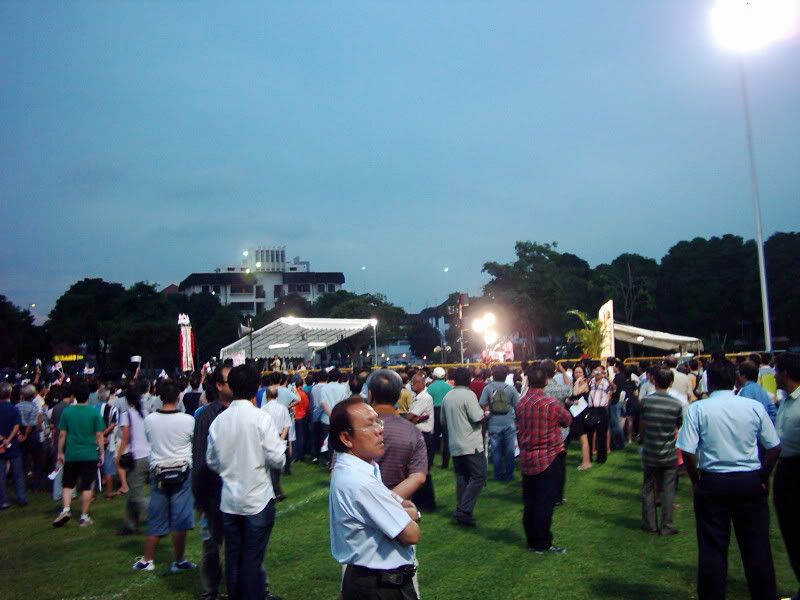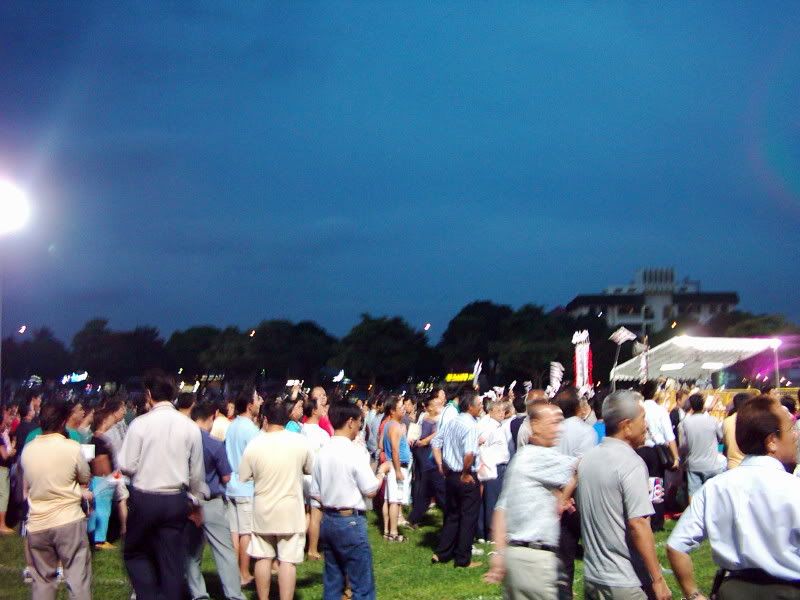 stadium crowd at around 7pm, before the start of rally



stadium crowd at around 7.10pm



stadium crowd at around 7.30pm?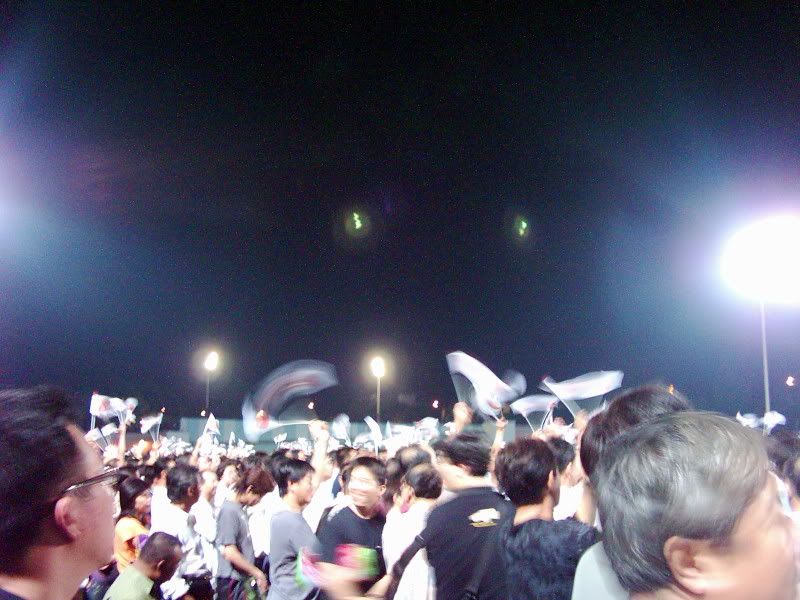 people



people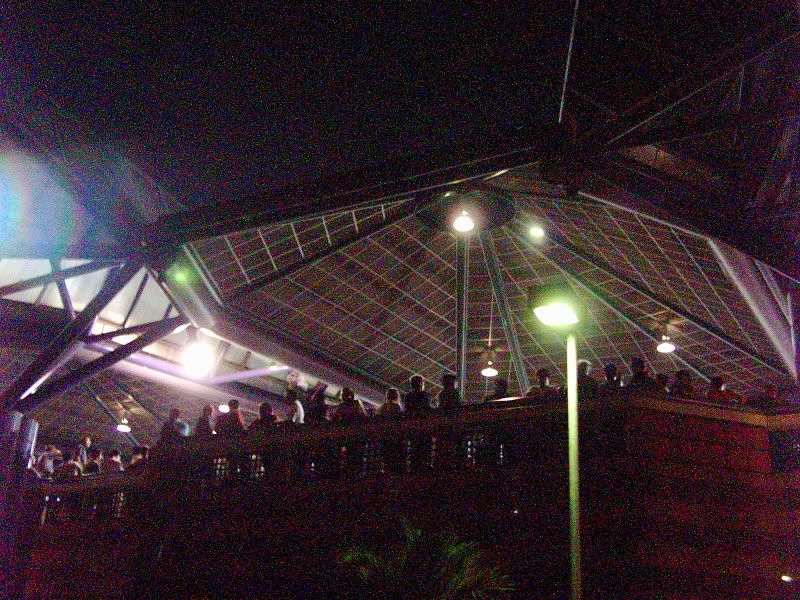 bottom shot of stadium audience at the shelter.



WP members selling flags, wristbands and their manifesto.(8.30pm)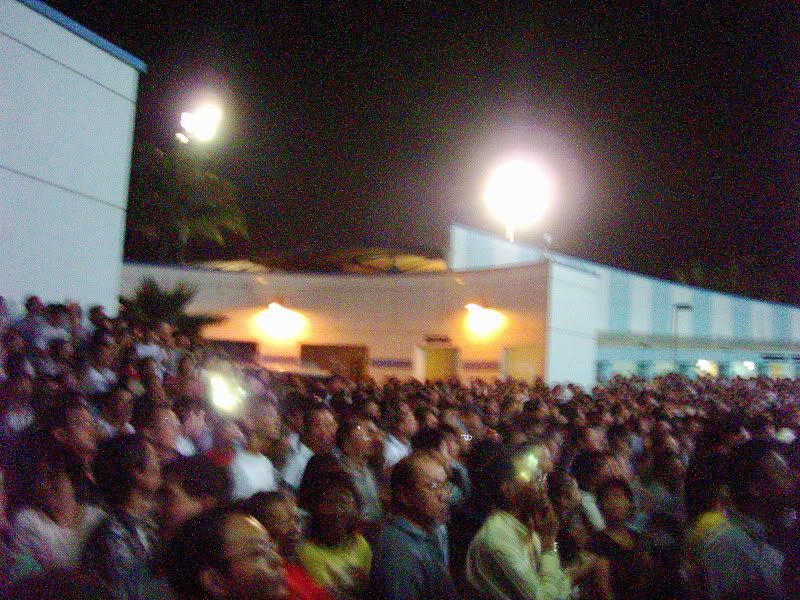 crowd taken at main entrance



stadium view taken from bridge.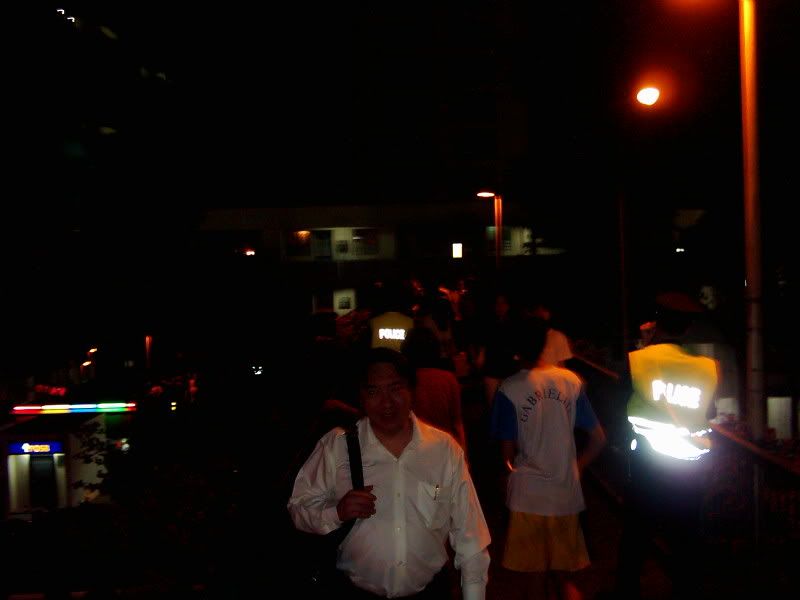 crossing bridge



police telling elders not to enter through this bridge as the main entrance is very congested. elders chided police for speaking in English.



view of crowd outside stadium. and a drinks seller. ice-cream sellers not taken in picture.



blurry image



view of main audience



view of people seating at jogging track.



10.09pm, after the rally. people were still in the stadium shouting WP......



crossing the road.


crossing the road.

Credit to free image hosting services: Photobucket and xs.to aka freeimagehosting.us Used 2 image hosting site to provide redundancy. Also credits to blogger.com

Nation Pledge Recitation